Allscaf Access have the privilege of providing multiple forms of scaffold solutions for the re-cladding of the 24 floors the 333 Ann St building. While preserving and protecting the heritage "RS Exton and Co Building" façade through the use of an Aliwedge birdcage, Kwikstage drop scaffold and Cantilevered Rostrums, Aclad now have access to all working areas that were previously inaccessible. A kwikstage gantry has also been erected on Ann Street to protect both public and the façade from any damage.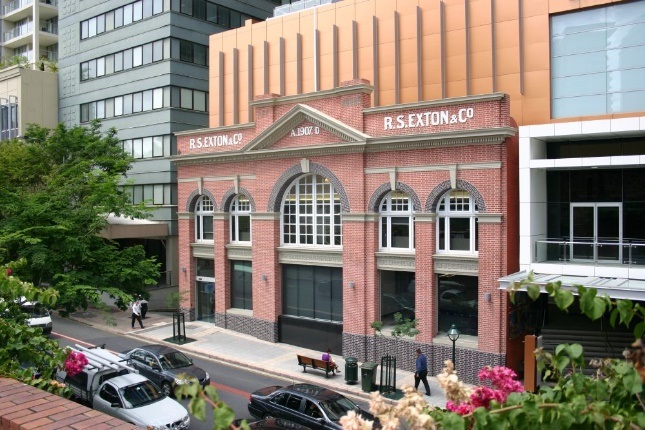 In 1907 the former 333 Ann Street "RS Exton and Co Building" was constructed as the premises of the renowned painters and decorators, RS Exton and Co.
Designed by Brisbane architect, Claude W Chambers, the remainder of the building apart from the facade was demolished in the late 1980s.
On the 17th of December 1999, the façade was added to the Queensland Heritage Register.
The development that was to replace it was abandoned in 1990 and the site sat vacant until the mid-2000s when the "333 Ann Street" office tower was built in its place.